Refreshed ad once more! - here's an update, the bike got sold, but
the noob who bought it didnt come up with even 1% of the money, what he did come up with, were a ton of excuses.. so the bike's back with me again
, and up for sale again!
A request - Brokers/Dealers please excuse, same too with people expecting me to spend hours/days negotiating.. am not a money guy, so have money, want bike, come and take it!
:-)
Before you read the ad below, here's something funny:
I put up the ad on various internet sites, and one of the catchlines for my ad was "Honda/Yamaha seekers please excuse" (I'll explain this line later, am sure you'll agree with me that it was needed)... one idiot had this to say as a comment:
(Yamaha/Honda seekers please excuse..) People who are looking for Yamaha R1 or Honda CBR1000 dont even see your vehicle!!! Excused!!!!!!!!!
Now, a Kawasaki Ninja hunter would not have minded me saying that, and by his own comment, he should not even have looked at the ad.. paradox? hee hee hee hee anyways...
Let me now explain why I say Honda/Yamaha seekers excuse:
Hondas are very nice bikes, very smooth, very durable, very reliable, Yamahas are very good looking, handle like a fucking dream and are generally reliable, most Kawasaki's on the other hand, are unreliable, have a crazy power delivery and very subjective looks, which not every bike buyer might want/be looking for, (I personally prefer the bad qualities of a Kwacker). Only a Gixxer can match the "personality of a kwacker.. even better it, which is why I only mentioned Honda/Yam..Which means they are not really for the average joe who just wants some big bike to pick up chicks on and show off to his neighbor/community! (which is what majority of the ignorant bike hunters out there are looking for), all money no brains... Right? Anyway, when will the cruel world understand the true meaning of my words! Sheesh! :-p I think I've been modest enough for one day... enjoy the ad again...
My Baby is up for Sale!
<> Kawasaki Ninja ZX7R (2002 mfg, 2003 import)
<> 18700 kms done
<> New Tyres
<> New Brake Pads
<> New Battery
<> VIP No.
<> Recently Serviced
<> Excellent condition (accelerates cleanly past 250kmph.. and stops too..)
<> All papers clear (valid RC. duty paid, insurance, Karnataka road tax etc)
<> 2nd owner
<> Contact Giri: 09886600858 between 9am-7pm (my little bro...)
<> Or mail me directly at askmaximus@gmail.com / yeniarenyaw@gmail.com
<> Or leave me a comment at http://askmaximus.blogspot.com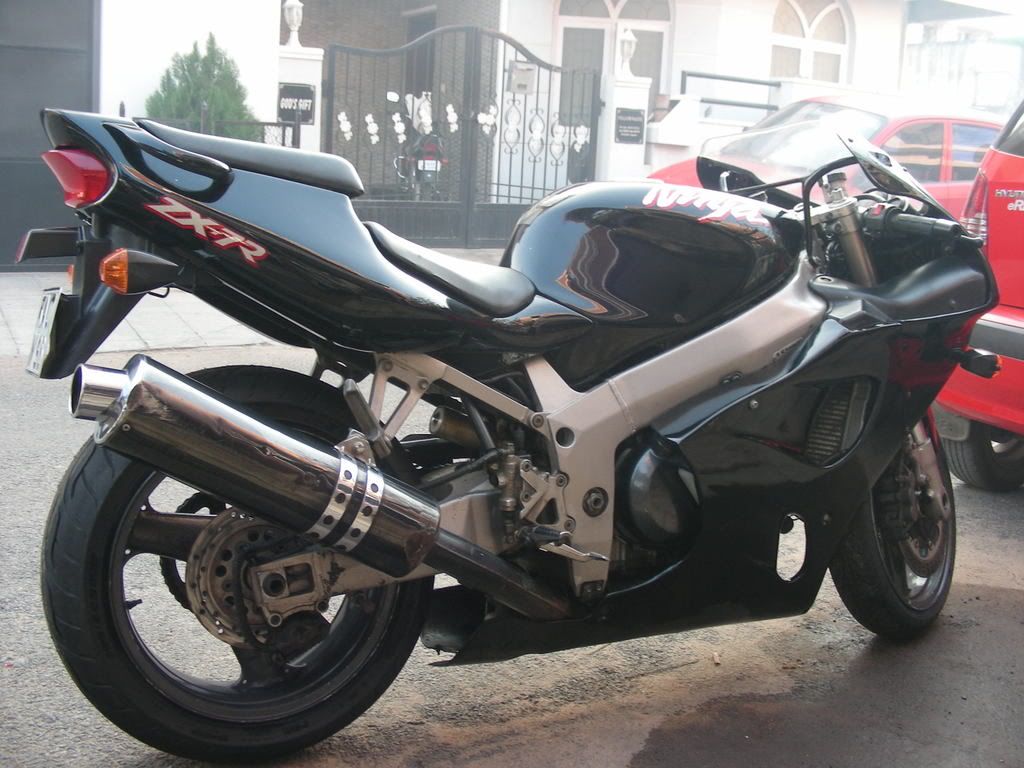 For those of you who arent aware of the ZX7R pedigree, let me take a minute and explain why a Kawasaki Ninja in the age of the R1:
The ZX7R is a WSBK Championship winning machine which dethroned the mighty Ducati from its year on year winning streak
, it was one of the worlds premier bikes through the 90s, and very much
responsible for making the "Ninja" tag famous!
It is also regarded as one of the best bikes Kawasaki has ever produced, far ahead of its time, with technology which is still current (Slipper clutch for eg.),
awesome handling, styling and by far the BEST power delivery I have ever experienced on a post Supersport machine
... (funnily enough, it
still gets more looks than a lot of the latest SBKs parked while we're out for a weekend coffee!
)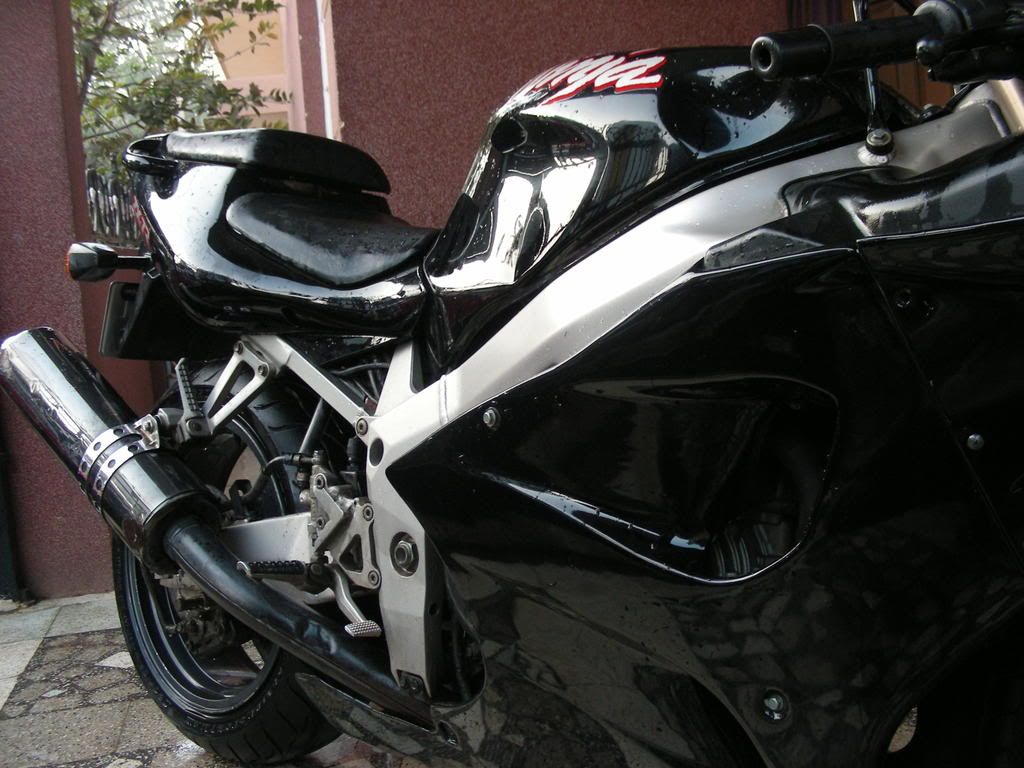 Let me say this though, although it is one of Kawasakis best bikes, its still a Ninja, and still very dangerous, please do not buy this if you expect the handling of a Yamaha or the smoothness of a Honda, this is very much a hooligan SBK which sets itself apart...This machine is suited for very serious riders indeed! So think about it, and make an informed decision for yourself.
Before anyone asks, Yes, my next bike will also be a Kawasaki Ninja (no other manufacturer makes bikes more fun!)
What the upgrade is? sssssshhh! Surprise!
Cheers,
Max
ps - This aint just a Kawasaki Ninja for sale in India, this isnt your run of the mill Superbike for sale in India either, this is pretty much a little legendary piece of history you can own and ride as your own! My heart sinks at the thought of selling it, but then one has to move on in life no? ;-)